Everything you'll need to know for your stay at Fleming Villa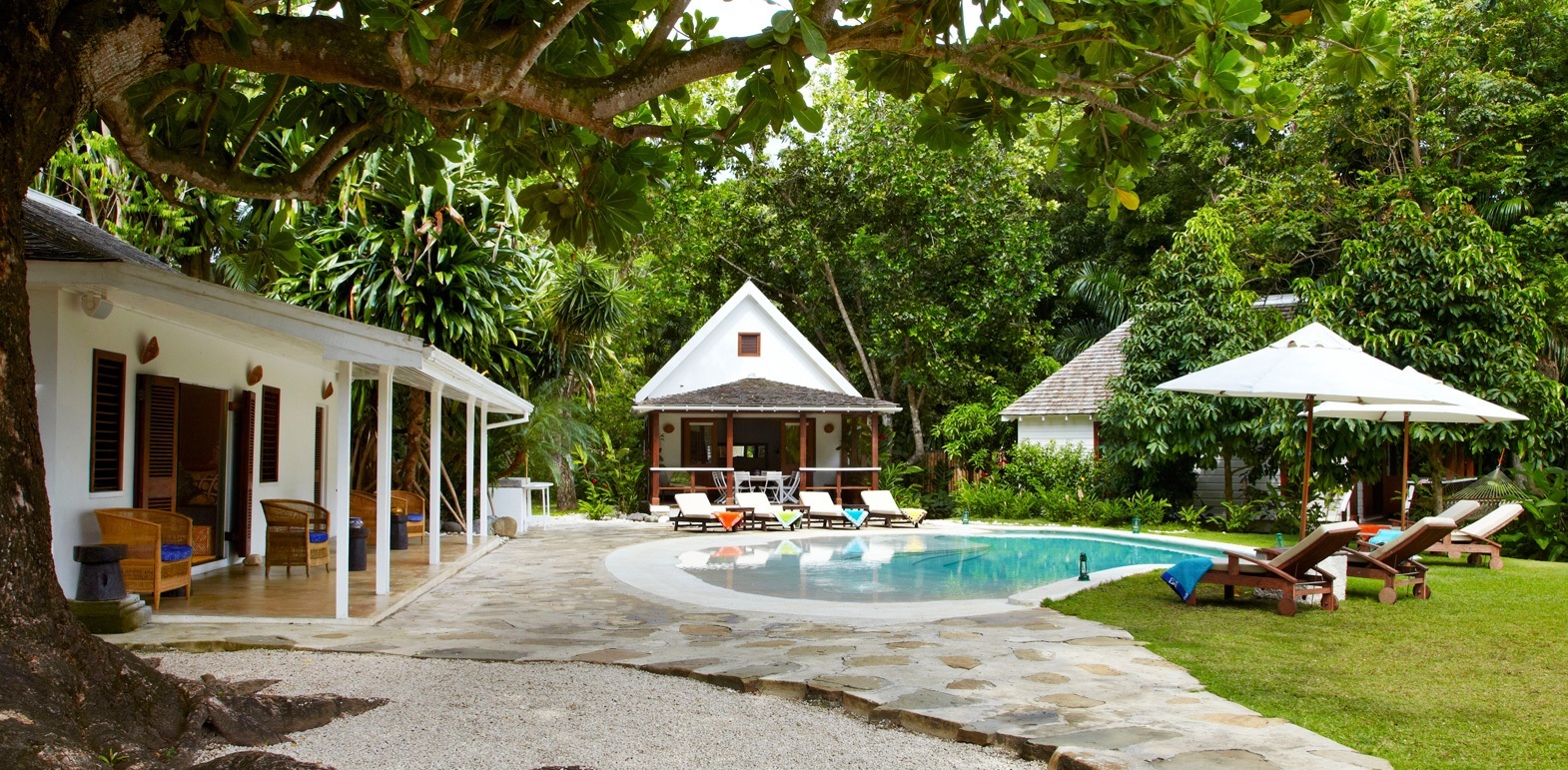 F
leming lived an extraordinary life and through extraordinary times. He amplified and translated that life with style, wit and imagination. He could have made his home anywhere in the world. And yet, he chose to make this spot his own.
What makes Fleming Villa so special?
Secluded and set apart, Fleming Villa is tucked inside a lush garden, behind tall trees and tropical bush. It has its own private beach (no paparazzi, no prying eyes), private pool, self-contained gardens and its own media room with wet bar. When you book the villa, it comes with dedicated resident staff. Your butler will arrange for anything you'd like to do during your stay; your cook will prepare local Jamaican specialties. Your housekeeper will arrange for meals to be served wherever you'd like on the property (two favorite choices: between the two almond trees in the sunken garden or on the beach, where there's a grill chiseled into the side of the rocky cliff).
And while you never have to leave Fleming Villa, you may want to book a massage at the FieldSpa, meet for snacks at Bizot Bar, browse the boutique and explore all things GoldenEye.
Really, it's the best of all worlds — and the very best of Jamaica.
How many guests can stay at Fleming Villa?
The villa sleeps up to 10 adults.
Fleming Villa, the original structure that Fleming designed, has three bedrooms — a master suite, a queen-sized bedroom, and a bedroom with two twin beds. Each of these bedrooms has its own large, tropical garden bath area with claw foot tub and a garden shower. Newer additions to the property include two very private, stand-alone one-bedroom cottages, Sweet Spot and Pool House. Each has its own veranda, claw foot tub, outdoor shower and king sized bed. The cottages sleep two adults and an infant crib is available on request. (Want more specifics on the Fleming Villa layout? You can find floor plans here.)
What can we do at GoldenEye if we book Fleming Villa?
Where, exactly, is Fleming Villa located and what is the best way to get there?
Fleming Villa is situated inside the GoldenEye resort on Oracabessa Bay, in a secluded, private compound. The villa is located 20 minutes east of Ocho Rios, an hour and 45-minute drive from Montego Bay and Kingston, and less than a 10-minute drive from Ian Fleming International Airport. We can arrange for a driver to pick you up from the airport to reach the villa with ease.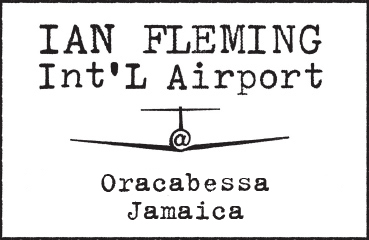 Latitude: W76° 58′ 09″ Longitude: N18° 24′ 15″
If you're flying private, Ian Fleming International, located less than a 10 minute drive from Fleming Villa, is your best travel choice. Of course, we're happy to arrange all the details surrounding your trip.
Sounds exciting! How do I book Fleming Villa?
We suggest you call the dedicated reservations team who will walk you through the basics, answer any questions you have and make specific suggestions for tailoring your visit to Fleming Villa to suit your desires. Tel: 1-800-OUTPOST  Email: [email protected]